One of my long-time friends has two young boys. The younger boy is absolutely FASCINATED by numbers. All kinds of numbers. Numbers everywhere. He even likes the numbers on stock market TV screen "crawl" of the financial programs!
I had been shopping at Joann's and saw some fabric that was printed entirely with numbers.
I knew that it would be an utterly fantastic "whole cloth" quilt!
I backed it with fleece and quilted ginormous hearts in vertical columns.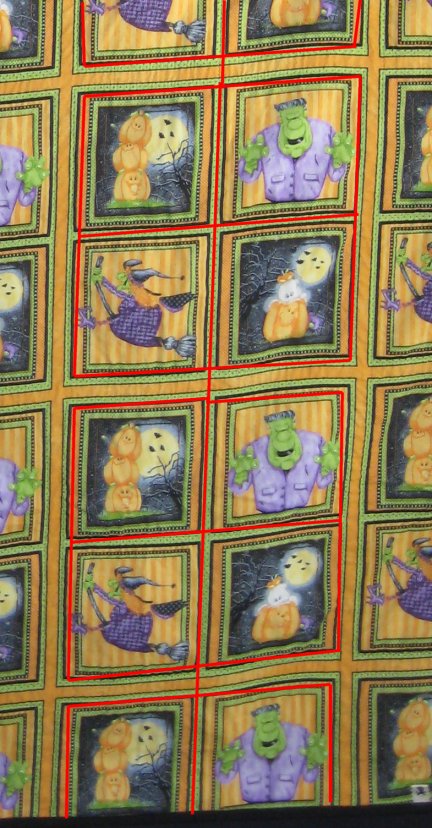 I sure didn't want his older brother to get his nose out of joint by not receiving something himself, so I looked around and found a "friendly" Halloween print.
I backed this print with fleece also and quilted it by following the lines around the squares.

I sewed on my custom pirate tags when the binding went on.
Both quilts were SO quick and easy; they were done before I practically started.
It was a wonderful reminder that lovely, useful quilts don't need to be big or complicated or intricate to be appreciated.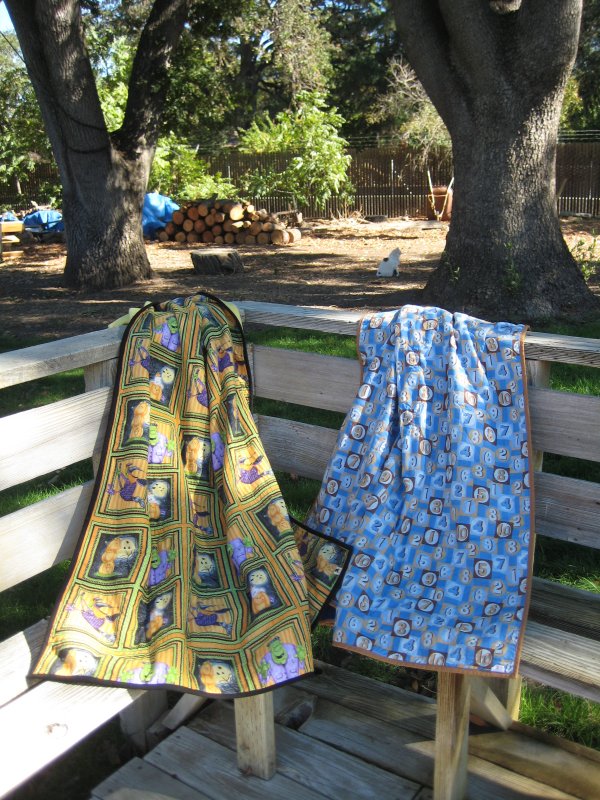 Instant gratification for the quilter isn't necessarily a bad thing. :-)


[an error occurred while processing this directive] [an error occurred while processing this directive] [an error occurred while processing this directive] [an error occurred while processing this directive] [an error occurred while processing this directive]