Bella Union/Hippodrome
555 Pacific Avenue

As you can see, the name on the transom is "Hippodrome" but in 1907, this building was the saloon, Bella Union, when the Barbary Coast was wild and woolly. (Too bad the owner of the car couldn't see fit to MOVE the danged thing so we could take a decent picture.)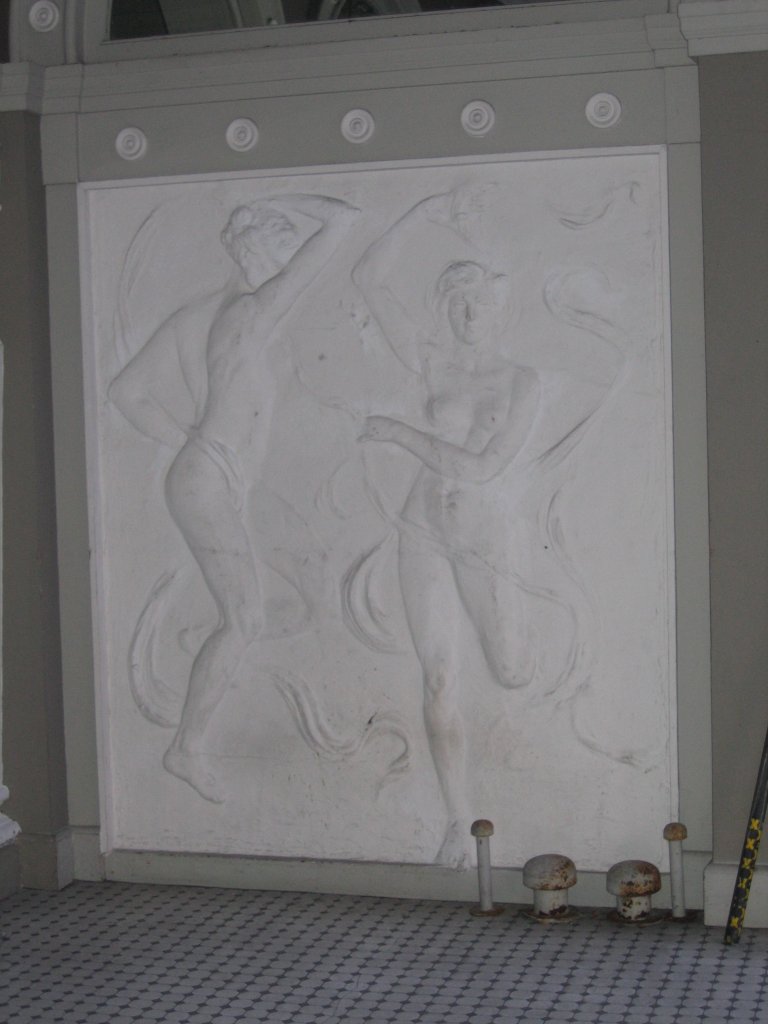 There are bas-relief sculptures of dancing nude nymphs on the side walls of the lobby. These nymphs originally were completely nude but complaints about decorum were made and flowing ribbons were added to cover strategic parts.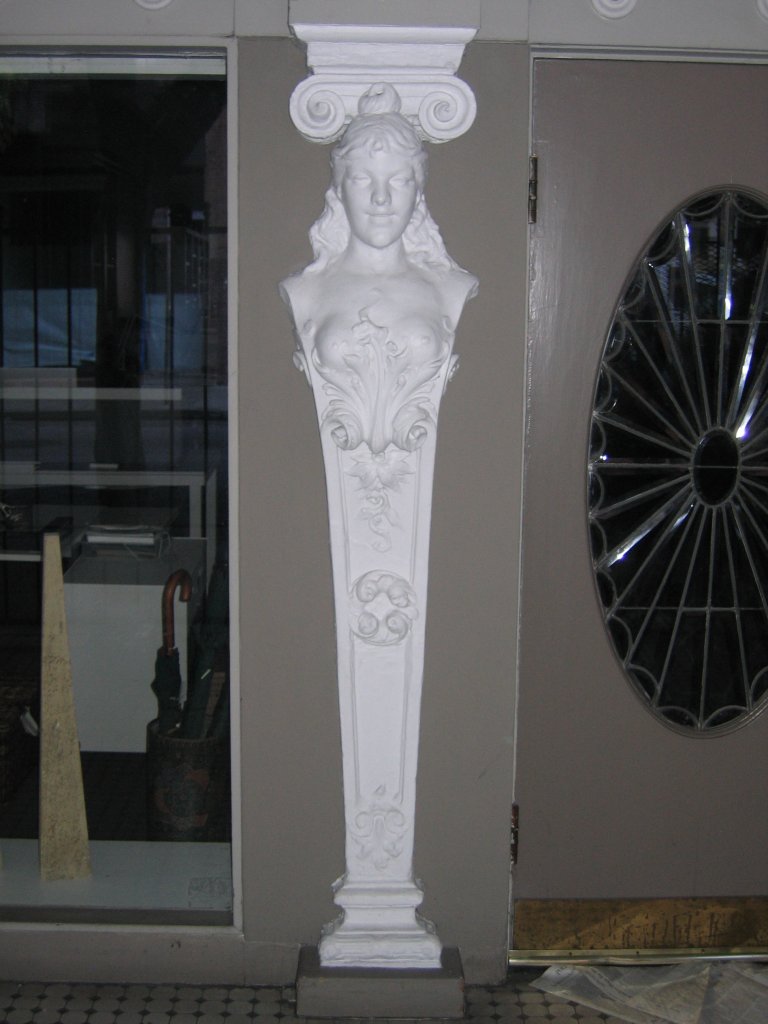 Naked female torsos decorate the exterior lobby pillars.

In the ceiling overhead, you'll see light bulbs in sockets> (note the red arrows), which are used in place of neon to attract attention, in the incredibly decorated, coved ceiling.